Banksy.co.uk has a series of new works on display right now which pretty much confirm some recent rumours and in one instance tackle head on some of the more ridiculous talk about his tit for tat feud with Robbo.
Starting with one of the most recent pieces this seems to have turned up near the Blackwall Tunnel in recent days.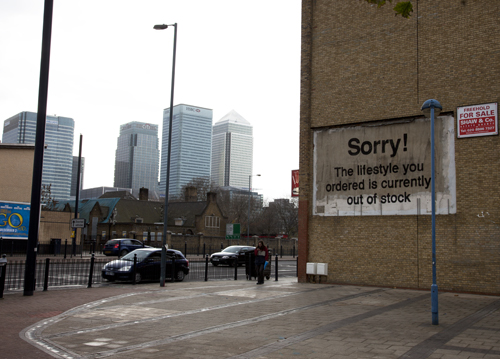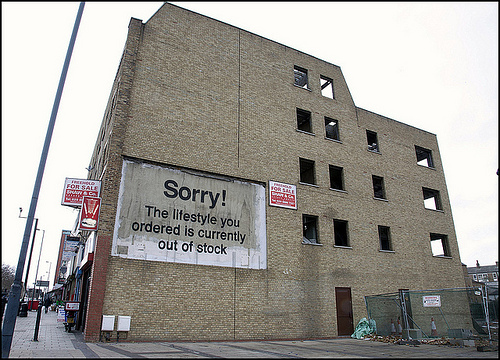 Situated on the side of the empty shell of a building it seems luxury living in easy travelling distance of Canary Wharf has been put on hold.
This ones already attracted a lot of interest. In the heart of London's Mayfair a well off woman plummets down the side of another empty building with her trolley spilling the trappings of  her lifestyle.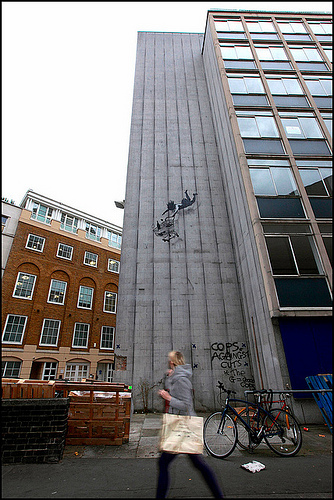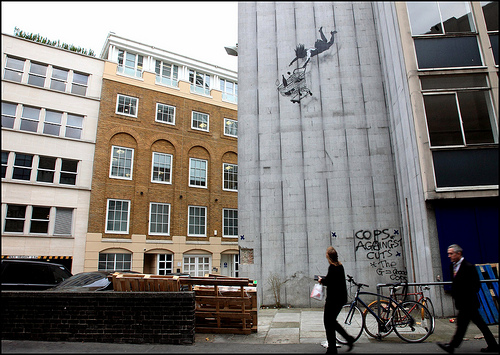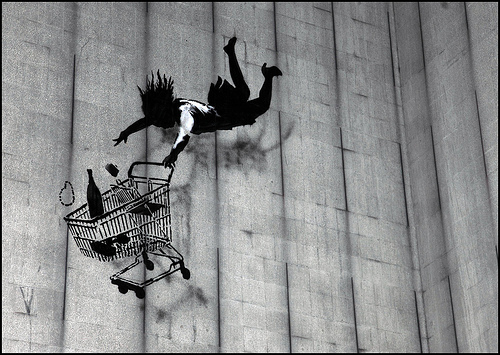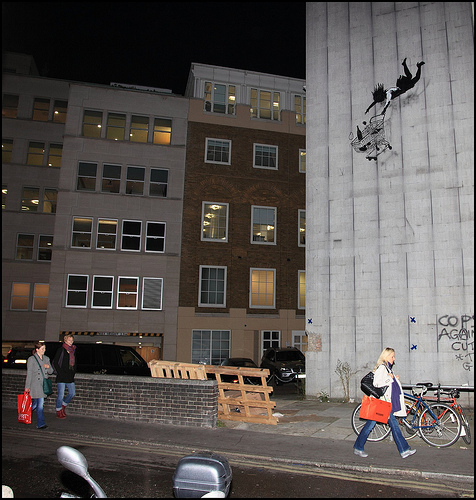 Banksy has been busy elsewhere too. A couple of biplane skywriting pieces have also appeared. Whilst the one in Wapping has already been removed the pick of the two has to be the one in Liverpool which is still there. Thanks to regular Art Of The State reader Darren here's a couple of great pictures to show you.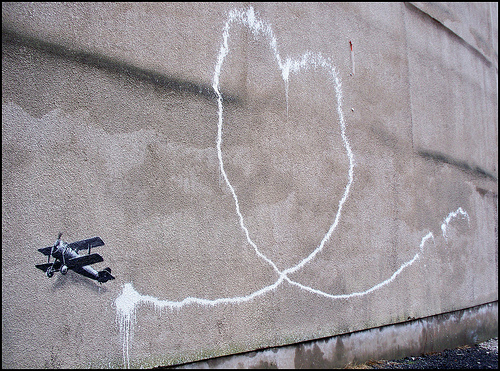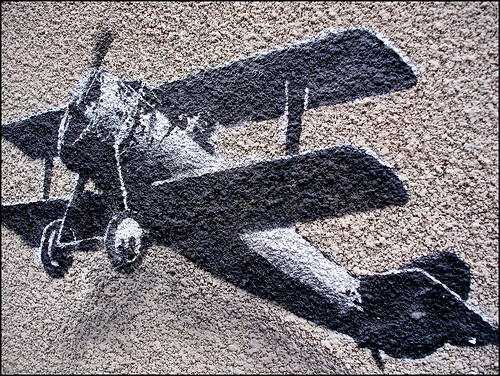 Finally its worth checking Banksy's newly updated frequently asked questions section which includes his version of events regarding the Robbo feud. Rumours always carry more weight than facts and whatever you may think of Banksy or Robbo the bottom line is that Robbo remains in a serious condition and Banksy has responded by leaving this sketchy outline in Robbo's old spot presumably in the hope that he recovers and comes back to finally reclaim this spot.