Its always interesting when Banksy updates his website as we usually get to see some new works and its a chance to get some older ones confirmed. This time around there's a good selection in both categories. The origami bird with a goldfish spotted in Lyme Regis earlier this year appears for the first time as does last weeks child making bunting.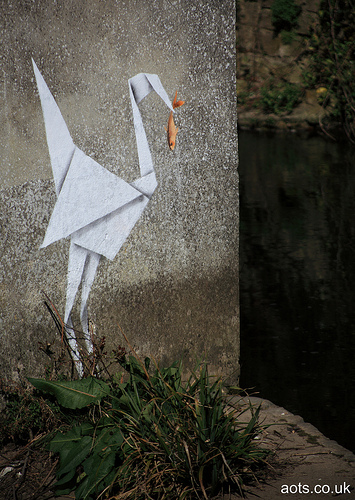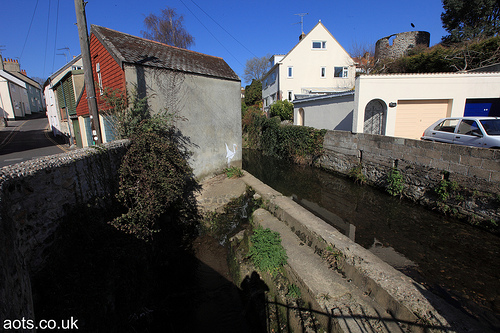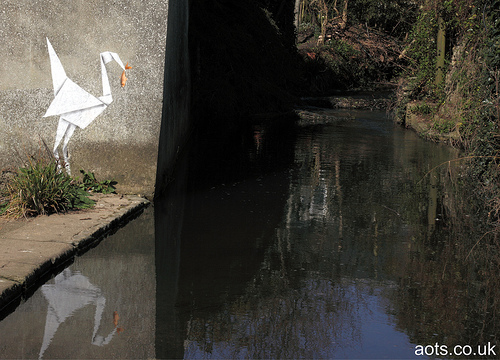 Images: artofthestate
There's a bunch of other new images in the Outside section some of which haven't been seen before or at least have never been attributed to Banksy.
On the Inside section there are again new works on display including an amazing look at his studio. Go to banksy.co.uk for higher resolution versions as these are just low-res copies.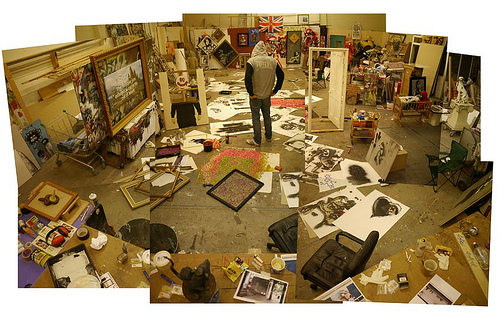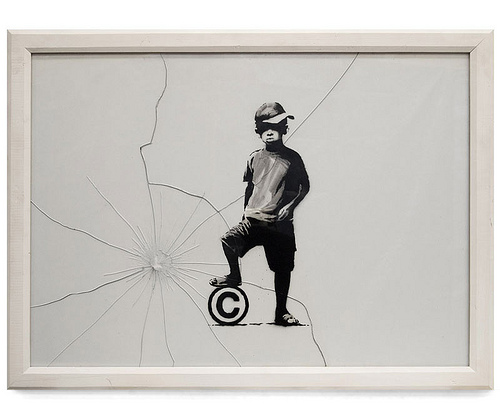 Images: banksy.co.uk
Finally the shop page has been updated with a new take on the "I went to London and all I got Was This Lousy Tshirt" motif. Here's a new version that's still in situ on Sclater Street in the much overplayed streets of Shoreditch.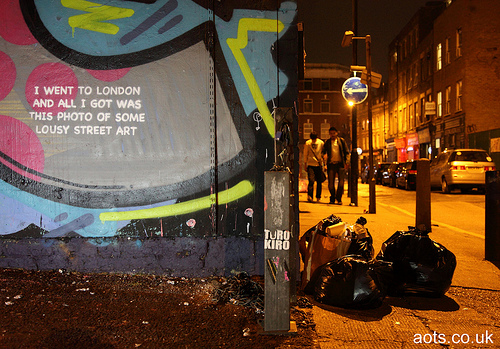 Image: artofthestate